Posts for: December, 2012
By Raymond A. Della Porta, II DMD
December 29, 2012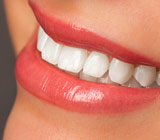 Whitening your teeth is an easy way for most people to achieve a brighter, more appealing smile. And for older adults, it can also contribute to a more youthful appearance. We are often asked how our tooth whitening products and services stack up when compared to the many over-the-counter (OTC) products available at discount and drug stores. The following are some key facts to understand about teeth whitening so that you can receive the results you want.
What is the real difference between professional products and ones I can buy over-the-counter?
Whether you purchase over-the-counter whitening strips, toothpaste, mouthrinses, or "paint on" tooth whitening products, you are basically receiving the same product, but with a lower concentration of carbamide peroxide, the chemical responsible for teeth whitening. And while some of the products may contain a slightly higher concentration of this solution, they all are under strict governmental guidelines for ensuring you experience little to no side-effects as long as you follow the instructions. However, with our bleaching products and services, you are under the care of a trained professional and thus can receive much higher concentrations without compromising your health or the health of your teeth. This fact means that under our care you can achieve more dramatic results faster.
How long will the results last?
Bleaching is not a permanent solution; thus, your results will diminish over a six-month to one year period of time. However, it doesn't take much to touch up or maintain your white smile in a single visit, or with custom-made whitening trays that we can provide for home use. You can also keep your brighter smile a little longer by avoiding food that stains your teeth. And when drinking coffee, tea, cola, wine and other drinks like these, sip them using a straw so that they are less likely to discolor your teeth.
Is bleaching safe for my teeth?
We pride ourselves on providing and promoting optimal oral healthcare and thus would never offer any products or services that are unsafe. Additionally, there are numerous studies supporting the overall safety of whitening your teeth. We are careful to avoid sensitivity, which is an occasional side effect of intensive bleaching, and we suggest protecting the teeth with fluoride.
Want to learn more?
Contact us today to discuss your questions or to schedule an appointment. You can also learn more by reading the Dear Doctor article, "Teeth Whitening: Brighter, Lighter, Whiter...."
By Raymond A. Della Porta, II DMD
December 11, 2012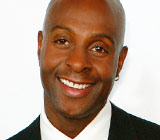 As a Pro Football Hall of Famer and first runner up on the hit television show Dancing with the Stars, Jerry Rice has a face and smile that truly has star quality. However, that was not always the case. During an interview with Dear Doctor magazine, the retired NFL pro discussed his good fortune to have had just a few minor dental injuries throughout his football career. He went on to say that his cosmetic dentist repaired several of his chipped teeth with full crowns. Rice now maintains his beautiful smile with routine cleanings and occasional tooth bleaching.
If you have chipped, broken or missing teeth, or are considering a smile makeover, we want to know exactly what you want to change about your smile, as the old adage is true: Beauty is in the eyes of the beholder. This is one reason why we feel that listening is one of the most important skills we can use during your private, smile-makeover consultation. We want to use this time to ensure we see what you see as attractive and vice versa so that together we can design a realistic, achievable blueprint for your dream smile.
For this reason, we have put together some questions you should ask yourself prior to your appointment:
What do you like and dislike about the color, size, shape and spacing of your teeth?
Do you like how much of your teeth show when you smile and when your lips are relaxed?
Are you happy with the amount of gum tissue that shows when you smile?
Do you prefer a "Hollywood smile" with perfectly aligned, bright white teeth, or do you prefer a more natural looking smile with slight color, shape and shade variations?
To learn more about obtaining the smile you want, continue reading the Dear Doctor magazine article "Great Expectations — Perceptions In Smile Design." Or you can contact us today to schedule an appointment so that we can conduct a thorough examination and discuss your cosmetic and restorative dentistry treatment goals. And if you want to read the entire feature article on Jerry Rice, continue reading "Jerry Rice — An Unbelievable Rise To NFL Stardom."