Posts for: June, 2013
By Raymond A. Della Porta, II DMD
June 27, 2013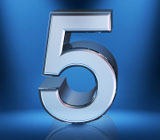 According to a recent study from the National Cancer Institute, a branch of the National Institutes of Health, the incidence of cancer is dropping and the survival rate is increasing. In general, the outlook for patients undergoing treatment for the disease is getting better and better. Unfortunately, it's possible that some essential lifesaving treatments, like chemotherapy and radiation, can adversely affect your oral health. If you (or a loved one) need cancer treatment, however, there are some things you should know that can help minimize the possible complications and side effects.
Chemotherapy and radiation are effective cancer treatments, but they may cause oral health problems. These therapies work by attacking cancer cells, but they can also damage healthy cells, including those in the salivary glands and the lining of the mouth. Common symptoms may include a dry mouth or uncomfortable mouth sores. Cancer patients may also be at higher risk for dental disease, especially tooth decay.
Prevention is the best way to minimize these problems. It's important to have a complete dental evaluation before cancer treatment begins. Side effects often result when the mouth isn't healthy prior to the start of therapy — so if there's time for necessary dental treatment beforehand, it can be beneficial in the long run.
Taking good care of the mouth is crucial at this time. During cancer treatment, proper brushing is more important than ever. A fluoride gel or antibacterial rinse may be prescribed to help prevent tooth decay. Prescription medications are sometimes recommended to alleviate dry mouth, but drinking plenty of water, chewing xylitol-containing gum, or using a soothing rinse of salt, water and baking soda can help too.
A team approach is essential for the best care. This includes coordination between dentists and oncologists (cancer specialists), and sharing information about prescription and non-prescription drugs, medical histories and treatment plans.
It's vital to understand and follow medical recommendations. This means not only getting the necessary treatments and taking prescribed medications, but also learning to recognize the warning signs of potential problems. With the support of our office, your oncologist, and caring family and friends, we can make cancer treatment as comfortable as possible and help obtain the best outcome.
If you would like more information about cancer treatment and oral health, please contact us or schedule an appointment to discuss your treatment options. You can learn more in the Dear Doctor magazine article "Oral Health During Cancer Treatment."
By Raymond A. Della Porta, II DMD
June 14, 2013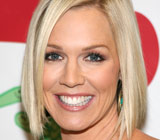 Plenty of parents use little tricks to persuade young ones to eat their vegetables, wash their hands, or get to bed on time. But when actress Jennie Garth wanted to help her kids develop healthy dental habits, she took it a step further, as she explained in a recent interview on Fox News.
"Oh my gosh, there's a froggy in your teeth!" the star of the '90s hit series Beverly Hills 90210 would tell her kids. "I've got to get him out!"
When her children — daughters Luca, Lola, and Fiona — spit out the toothpaste, Garth would surreptitiously slip a small toy frog into the sink and pretend it had come from one of their mouths. This amused the kids so much that they became engaged in the game, and let her brush their teeth for as long as necessary.
Garth's certainly got the right idea. Teaching children to develop good oral hygiene habits as early as possible helps set them up for a lifetime of superior dental health. Parents should establish a brushing routine with their kids starting around age 2, when the mouth is becoming filled with teeth. A soft, child's size toothbrush with a pea-sized dab of fluoride toothpaste and plenty of parental help is good for toddlers. By around age 6, when they've developed more manual dexterity, the kids can start taking over the job themselves.
Here's another tip: It's easy to find out how good a cleaning job your kids are doing on their own teeth. Over-the counter products are available that use a system of color coding to identify the presence of bacterial plaque. With these, you can periodically check whether children are brushing effectively. Another way of checking is less precise, but it works anywhere: Just teach them to run their tongue over their teeth. If the teeth fell nice and smooth, they're probably clean, too. If not... it's time to pull out the frog.
And don't forget about the importance of regular dental checkups — both for your kids and yourself. "Like anything, I think our kids mirror what we do," says Garth. We couldn't agree more.
If you need more information about helping kids develop good oral hygiene — or if it's time for a checkup — don't hesitate to contact us and schedule an appointment. You can learn more in the Dear Doctor magazine article "How to Help Your Child Develop the Best Habits for Oral Health."