Posts for: January, 2014
By Raymond A. Della Porta, II DMD
January 29, 2014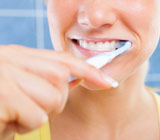 Electric-powered toothbrushes have been in use for decades, and continue to enjoy wide popularity. But since their inception in the 1950s, there's been a continuous debate not only about the best choice among powered toothbrushes, but whether powered toothbrushes are as effective in removing plaque as manual toothbrushes.
These debates are fueled by a large body of research over many years on powered toothbrushes. For instance, an independent research firm known as the Cochrane Collaboration has evaluated over 300 hundred studies of powered toothbrushes (over a thirty-year span) using international standards to analyze the data.
Surprisingly, they found only one type of powered toothbrush (using a rotation-oscillation action) that statistically outperformed manual toothbrushes in the reduction of plaque and gingivitis. Although from a statistical point of view the difference was significant, in practical terms it was only a modest increase in efficiency.
In all actuality, the most important aspect about toothbrushes in effective oral hygiene isn't the brush, but how it's used — or as we might say, "it's not the brush so much as the hand that holds it." The fact remains, after first flossing, a manual toothbrush can be quite effective in removing plaque if you brush once or twice a day with a soft-bristle brush using a gentle brushing motion.
Although a powered toothbrush does much of the work for you, it still requires training to be effective, just as with a manual toothbrush. We would encourage you, then, to bring your toothbrush, powered or manual, on your next cleaning visit: we would be happy to demonstrate proper technique and give you some useful tips on making your brushing experience more effective.
Remember too: brushing your teeth and flossing isn't the whole of your oral hygiene. Although a critical part, brushing and flossing should also be accompanied with semi-annual professional cleanings to ensure the removal of as much disease-causing plaque as possible.
If you would like more information on types of toothbrushes, please contact us or schedule an appointment for a consultation. You can also learn more about this topic by reading the Dear Doctor magazine article "Manual vs. Powered Toothbrushes."
By Raymond A. Della Porta, II DMD
January 14, 2014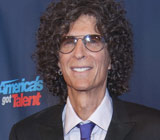 Is there anything that radio and TV personality (and self-proclaimed "King of All Media") Howard Stern doesn't want to talk about in public? Maybe not — but it took a caller's on-air question to get the infamous shock jock to open up about his own dental work.
When he was directly asked if his teeth were capped, Stern said no. "I redid 'em [some time] ago… I had bonding and um… veneers… over my real teeth. But I don't get that 'Hollywood white' though," he said, before adding his uncensored opinion on the subject of proper tooth shades.
As we're sure Stern would be the first to point out, everyone has a right to their own opinion. But we're pleased that Howard brought up an important point about veneers: They are custom-made in a whole range of different shades, from a more 'natural' tooth color to a brilliant white shine. Which one you select depends on what look is right for you — and that's your choice.
In case you aren't familiar with veneers, they are fingernail-thin coverings made of porcelain, which are bonded onto the surfaces of the teeth. This enables them to hide a number of defects — like chips, discoloration, and even small irregularities in spacing. They can also be used to lengthen teeth that seem out of proportion to the gums, lips or other facial features.
Veneers are among the cosmetic dental treatments most favored by Hollywood stars… as well as regular folks who want a dramatic improvement in their smile. Unlike crowns (caps), which generally require extensive reshaping of the tooth, standard veneers require the removal of just fractions of a millimeter of tooth surface. That makes them a minimally invasive method of smile enhancement that can make a big difference in your appearance. In fact, veneers are often a major part of a complete "smile makeover."
Dental veneers are custom made in a laboratory from a mold of your teeth. They are designed to fit your teeth perfectly — and to be just the shade you want. When you come in for a consultation, we will discuss what you like and don't like about your smile, and how we might improve it. Will you opt to get the brilliant "red-carpet" smile you always wished for… or go for a subtle, more natural tooth color? Only you can decide.
Howard Stern's veneers may be the most restrained thing about him… but we're just glad that veneers helped him get the kind of smile he wanted. You can, too. If you would like more information on dental veneers, please contact us or schedule an appointment for a consultation. You can learn more about this topic in the Dear Doctor magazine articles "Porcelain Veneers" and "Porcelain Crowns & Veneers."