Posts for: September, 2015
By Raymond A. Della Porta, II DMD
September 22, 2015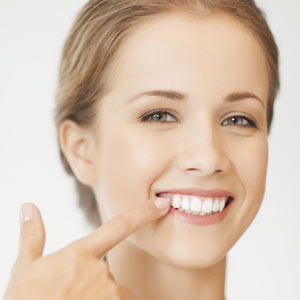 We readily understand the physical costs of a decayed tooth or infected gums — pain, discomfort and loss of function. It's much more difficult to understand the emotional and social costs of a lost smile. Without that understanding we may be tempted to view restorative solutions as a luxury we can't afford.
But there is a definite cost to a smile that embarrasses or makes you unhappy. It can inhibit your friendships and family relations and cause you to become withdrawn from others. Your career may suffer, especially if your vocation involves networking or similar social outreach where you no longer feel free to be outgoing. Most of all, though, your own feelings about your look can keep you from pursuing the things you love or that matter the most to you.
Viewed in that light, a "smile makeover," a comprehensive approach to transforming your appearance, is an investment in a better life, not a frivolity. Although the word "cosmetic" can mean "a superficial outer adornment," in the dental profession the meaning is much deeper. Dentists who specialize in smile design are focused on the overall effect of their work — not only with your mouth but with your whole face.
The process begins with a complete examination of your mouth to identify your particular dental needs. We also want to know about your expectations and desires for a better smile. We use that, along with the realities of your physical condition and other factors, to develop a treatment plan. The plan may be as singular as whitening procedures or porcelain veneers applied to the outside of your teeth — or it may be comprehensive with a variety of procedures that could include other specialties like orthodontics or oral surgery. The overall aim is to develop a plan that's right for you, and realistically satisfies your expectations.
The end result can be life-changing. Even subtle changes can alter your own image perceptions and free you to be yourself in your personal and professional relationships. In the end the positive impact of your new smile will more than offset the costs for achieving it.
If you would like more information on smile transformation, please contact us or schedule an appointment for a consultation. You can also learn more about this topic by reading the Dear Doctor magazine article "The Impact of a Smile Makeover."
By Raymond A. Della Porta, II DMD
September 07, 2015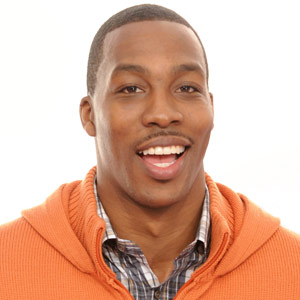 Have you started orthodontic treatment recently? Are you having a little trouble getting used to your braces? If so, you are not alone: Everybody goes through an adjustment period during which they momentarily wonder if they'll really ever get used to this. Don't worry — you will! And we've never heard anyone say, on the day their braces come off and their new smile is revealed, that they aren't glad they went the distance. Just ask Houston Rockets all-star center Dwight Howard, who discussed his own orthodontic treatment in a recent interview.
"I'm sure I was no different than anyone else who has ever had braces," he told Mediaplanet. "At first I hated them so much… That changed once I got used to them and I actually grew to love them." What's Howard's advice? "Do exactly what your orthodontist says and know that the outcome is well worth it in the end." We couldn't agree more! Here are some tips for wearing braces comfortably:
Hard & Chewy Foods: If you love fresh fruits and vegetables, that's great; there's no reason to give them up, just the really hard ones. You don't want to bite into an apple or carrot or any other hard foods like bagels and pizza that have any "size" to them. Small pieces may be ok as long as they can't bend your wires. Chewy, sticky candy should really be avoided completely. Same with soda, sports drinks and so-called energy drinks because they contain acids that promote tooth decay and can cause a lot of damage around the braces.
Effective Oral Hygiene: Keeping your teeth clean is more important than ever, but also more challenging than ever. It's easy for food to get stuck under wires and around brackets, but failing to remove it can cause tooth decay, gum irritation and soreness. Therefore, the cleaner your teeth and your braces are, the healthier you will be. Use interdental cleaning brushes and/or a floss-threader to get behind your wires. A mouthrinse can also help strengthen teeth and keep bacteria in check. If you have any questions about how to clean between your teeth, please ask for a demonstration at your next visit.
Pain Relief: Some soreness at the beginning of orthodontic treatment is normal. To relieve it, you can use an over-the-counter pain reliever and/or a warm washcloth or heating pad placed on the outside of the jaw. If brackets or wires are rubbing against the inside of your cheeks or lips, try applying wax to these areas of your braces. If this does not offer enough relief, we may be able to trim the end of a poking wire. Call us if you need help with this.
Our goal is to make your orthodontic treatment as comfortable as possible on the way to achieving your all-star smile. If you have questions about adjusting to braces, contact us or schedule an appointment for a consultation. You can learn more by reading the Dear Doctor magazine article "Caring for Teeth During Orthodontic Treatment."