Posts for: March, 2018
By Raymond A. Della Porta, II DMD
March 30, 2018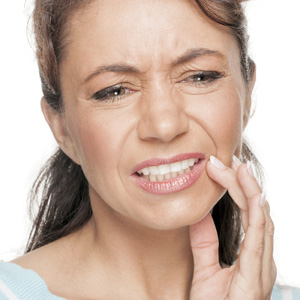 If a pain you've been feeling goes away, you might believe the problem that caused it is gone too. But that doesn't mean it has, especially with a tooth. An excruciating toothache that suddenly stops should still be examined. Here's why.
Tooth decay often works its way into a tooth's innermost layer, the pulp, which contains bundles of nerves and other tissue. The infection attacks the nerves, which send pain signals to the brain. As the infection persists, though, the nerves will eventually die and will no longer be capable of sending pain signals — hence the "mysterious" end of your toothache.
Although the pain has stopped, the infection is very much active in the tooth and will continue to work its way through the root canals to the jaw. And ultimately, the pain will return as the infection invades the bone.
But there's good news: a tooth in this condition can be saved with a procedure known as root canal therapy. We drill a small hole in the tooth to access the pulp, usually through the biting surface of back teeth or in the rear in front teeth. Once inside the pulp chamber, we clean out the infected and dead tissue. We then fill the empty pulp chamber and the root canals with a special filling and seal the access hole. In a few weeks the tooth receives a life-like crown to further protect it from re-infection and fracture years later.
A straightforward root canal treatment can be performed by a general dentist. If there are complications like a complex root canal network, however, then the skills and specialized equipment of an endodontist (a specialist in root canals) may be needed.
A root canal treatment resolves the real cause of a toothache that suddenly stopped, as well as puts an end to future pain and infection related to the tooth. More importantly, it can save your tooth and add many more years to its life.
If you would like more information on tooth pain, please contact us or schedule an appointment for a consultation. You can also learn more about this topic by reading the Dear Doctor magazine article "A Severe Toothache."
By Raymond A. Della Porta, II DMD
March 15, 2018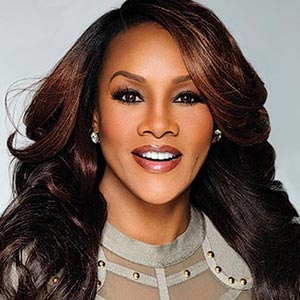 What's an actor's most important feature? According to Vivica A. Fox, whose most recent big-screen role was in Independence Day: Resurgence, it's what you see right up front.
"On screen, your smile and your eyes are the most inviting things that bring the audience in" she said. "Especially if you play the hot chick."
But like lots of people, Vivica reached a point where she felt her smile needed a little help in order to look its best. That's when she turned to a popular cosmetic dental treatment.
"I got veneers years ago," Ms. Fox told Dear Doctor magazine in a recent interview, "just because I had some gapping that probably only I noticed."
What exactly are dental veneers? Essentially, they are thin shells of lustrous porcelain that are permanently attached to the front surfaces of the teeth. Tough, lifelike and stain-resistant, they can cover up a number of defects in your smile — including stains, chips, cracks, and even minor spacing irregularities like the ones Vivica had.
Veneers have become the treatment of choice for Hollywood celebs — and lots of regular folks too — for many reasons. Unlike some treatments that can take many months, it takes just a few appointments to have veneers placed on your teeth. Because they are custom made just for you, they allow you to decide how bright you want your smile to be: anywhere from a natural pearly hue to a brilliant "Hollywood white." Best of all, they are easy to maintain, and can last for many years with only routine care.
To place traditional veneers, it's necessary to prepare the tooth by removing a small amount (a millimeter or two) of its enamel surface. This keeps it from feeling too big — but it also means the treatment can't be reversed, so once you get veneers, you'll always have them. In certain situations, "no-prep" or minimal-prep veneers, which require little or no removal of tooth enamel, may be an option for some people.
Veneers aren't the only way to create a better smile: Teeth whitening, crowns or orthodontic work may also be an alternative. But for many, veneers are the preferred option. What does Vivica think of hers?
"I love my veneers!" she declared, noting that they have held up well for over a decade.
For more information about veneers, please contact us or schedule an appointment for a consultation.