Posts for: January, 2019
By Raymond A. Della Porta, II DMD
January 19, 2019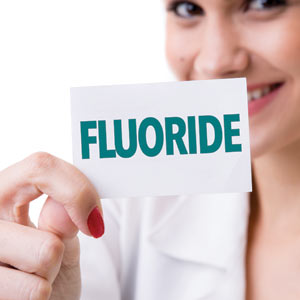 In the battle against tooth decay, fluoride is an important weapon. Since the discovery of its dental health benefits a century ago, fluoride has been credited with saving countless teeth.
But over its history in dental care, this natural-occurring chemical has also had its share of controversy with concerns raised from time to time on potential health dangers. These run the gamut from "conspiracy theory" speculations to credible research like a 2006 National Research Council study that suggested a possible increased risk of bone fracture or cancer from over-consumption of fluoride.
Even so, there is actually little evidence or even record of incidence for such dire consequences. The only definitive health effect from fluoride found after decades of copious research is a condition called fluorosis, a permanent staining effect on the teeth. Fluorosis poses a cosmetic problem but does not harm the health of the teeth.
Moderation in fluoride use seems to be the key to gaining its health benefits while avoiding fluorosis. One influential fluoride researcher, Dr. Steven Levy, estimates 0.05-0.07 milligrams of fluoride per one kilogram of body weight (about a tenth the weight of a grain of salt for every two pounds) is sufficient to gain the optimum dental benefit from fluoride.
The real question then is whether your family's current consumption of fluoride is within this range. That will depend on a number of factors, including whether your local water utility adds fluoride to your drinking water supply and how much. You may also be ingesting fluoride through processed foods, juices and even some bottled waters. And you can encounter fluoride in dental care including toothpastes and clinical treatments.
One way to moderate your family's fluoride intake is to be sure all your family members are using the correct amount of fluoride toothpaste for their age while brushing. Infants need only a slight smear on the end of the brush, while older children can brush adequately with just a pea-sized amount. For other tips and advice, talk to your dentist about your family's fluoride intake and how you might adjust it.
Even with the possibility of fluorosis, fluoride still provides an incredible benefit in preventing tooth decay. By understanding fluoride and keeping your intake within normal ranges you can maximize its benefit for healthier teeth and minimize the fluorosis risk.
If you would like more information on the role of fluoride in dental health, please contact us or schedule an appointment for a consultation. You can also learn more about this topic by reading the Dear Doctor magazine article "Fluoride & Fluoridation in Dentistry."
By Raymond A. Della Porta, II DMD
January 09, 2019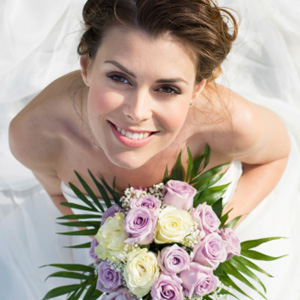 You want to look your best for that once-in-a-lifetime moment — like your wedding day. It can also take time and effort: many people spend months losing weight or trimming up at the gym. But while you're getting the rest of your body ready for the big event, don't forget your smile.
The best approach is to make a plan that addresses your smile's shortcomings — a "smile makeover," if you will. And the best place to begin is with us, your family dentist. We're already familiar with your dental health status, so we can advise you on what's possible and best for you.
We can also provide many of the services that enhance smile appearance. If your teeth are relatively healthy and attractive, a thorough dental cleaning or a whitening application can revive your smile's brightness just in time for the big day. And for minor defects like a chipped tooth or discolored old fillings, we can bond the latest tooth-colored materials to those unsightly areas. And any of these procedures can be performed in one visit.
Installing porcelain veneers is an effective way to restore more moderate tooth defects. These thin outer coverings with life-like color, shape and texture can effectively hide mild to moderate chipping, discoloration or slight gaps between teeth. Teeth with more extensive damage can be completely covered with a crown made of similar life-like materials. Either of these solutions could match the shape and color of nearby teeth.
By planning well enough ahead, you may also benefit from more extensive cosmetic changes. Missing teeth always pose a challenge, but there are a number of viable options: fixed bridges using adjacent teeth; various denture solutions, including implant-supported removable overdentures; and the dental implant, the rising star for dental restorations that replaces both the root and crown with a durable, life-like tooth. There are also orthodontic solutions for misaligned teeth (at any age!) and surgical procedures for gums that help restore lost tissue or correct a "gummy" smile showing too much of the gums.
Whatever your needs, there's a way to make your smile more attractive. It'll be all the more reason to display it confidently on your special day.
If you would like more information on smile transformations, please contact us or schedule an appointment for a consultation. You can also learn more about this topic by reading the Dear Doctor magazine article "Planning Your Wedding Day Smile."